CE 0933
-
From Script to Screen
1113475
Delivery Options
Remote Learning
Course Description
5-Session Course
In this class students will gain a clear understanding of the steps involved in screenwriting and production, while creating short professional quality, independent video projects. Footage can be captured using digital cameras, webcams or even cell phones to create projects such as traditional narrative shorts, promotional videography for real-world clients, or personal website content. Through an exploration of the 'traditional' filmmaking production model, students will learn about the roles of those involved on a professional film set, re-thinking these concepts in a way that can be applied to individual workflows. The goal is to achieve more autonomy as a videographer, as well as a high level of production value with the equipment available to you. So much is possible in this exciting age of video field production technology. With a camera, or with a cell phone, this class is about YOUR vision, YOUR voice and YOUR independent video project!
Learner Outcomes
Demonstrate the ability to take a concept, or a script, and create a short independent video project using professional practices.
Create a final short video project that can be measured by objective professional standards.
Explore storytelling and the workflow of production, taking a project from screenwriting through production until fruition, using personal equipment and resources.
Recognize the potential for these techniques in each student's creative process.
Notes
This course is designed to provide a new skillset to beginners, as well as those with prior experience in the industry. All students, including those with experience in videography and screenwriting, will gain an understanding of the concepts required to apply professional production techniques to their own personal work.
Requirements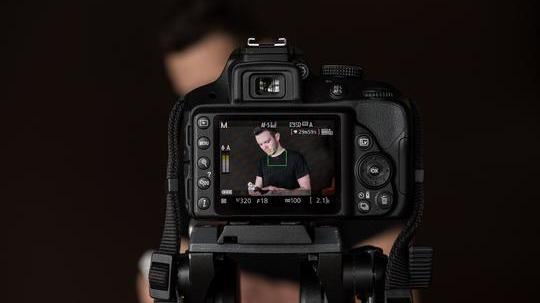 Students participating in Professional Studies non-credit courses must possess a minimum of a High School diploma and must be an adult age 18 or older. Non-credit courses are taken primarily by professionals seeking to develop new skills, broaden their expertise, and build a knowledge base for their professional or personal goals. No application is required. Simply enroll by adding a course to your shopping cart and follow the steps during the checkout process.
Applies Towards the Following Certificates
Enroll Now - Select a section to enroll in
Required fields are indicated by .