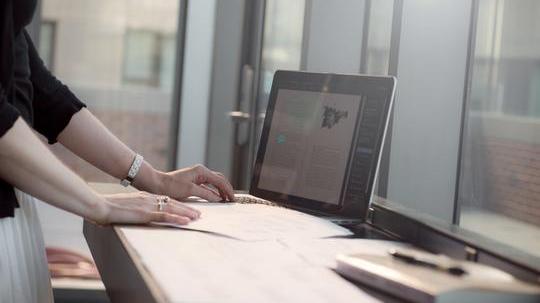 Our remote copyediting program consists of a series of dedicated modules covering copyediting fundamentals and industry topics. Through a variety of courses, you will become an expert in topics such as grammar for professionals, editing for style, editing for bias-free language, precision proofreading, and much more.
Learning Outcomes
Through one-, two-, and three-session modules, you'll learn to:
Review grammar, spelling, punctuation, style, and readability
Research and verify facts
Spot typographical errors
Express ideas clearly and logically while adhering to editorial policy
Preserve the original writer's voice throughout the copy-revision process
Set standards for handling text in company documents
Program Format and Location
All courses are held online, in a remote live format, via Zoom. See individual course descriptions for dates and times. All course hours are listed in Eastern Standard Time. Specific Zoom meeting links will be provided to enrolled students via email prior to the start of each course. After registering for a course, please follow the instructions to activate your Emerson email account to receive all course-related communications from your instructors.
*Please note: These courses require the Copyediting Workbook, which will be available free of charge to enrolled students on Canvas, the digital learning management system used for Emerson's courses.
Certificate Information
To earn the certificate, students must complete a minimum of 45.5 hours (4.55 CEUs) from courses offered in the Copyediting series.
Courses do not need to be taken in order. This is a popular program and courses tend to sell out. If a course has a "Join Wait List" button, that means the course is full, but you may sign up and be notified if a seat becomes available. If a course indicates "Full", click the Request Information button on the course web page to sign up for an automatic email alert when the next section opens for enrollment.
No application is required. Simply add courses to your shopping cart, and follow the checkout instructions to enroll and pay online.
Courses are graded on a Pass/Fail basis, and students must pass all courses within their Certificate in order to be awarded a Certificate of Completion.
All individuals must complete coursework for a certificate program within a period of two calendar years from their initial date of registration.
All students must hold a minimum of a high school diploma or GED to enroll. Refer to individual course descriptions for any other applicable prerequisites or requirements that may apply.
Courses are priced individually and may be purchased individually or purchase several at a time as your schedule permits.
Faculty
Instructors scheduled based on availability. Frequent instructors in the past include:
International Students
At the present time, Emerson College is not authorized to issue I-20s for study in its Professional Studies and Special Programs ("PSSP") courses. Depending on an international student's immigration status and personal circumstances, enrollment in a PSSP course may be permissible or may result in an immigration status violation. Maintaining valid immigration status while in the United States is the responsibility of the individual, not Emerson College. PSSP staff cannot advise individuals about their immigration status. If you have any questions about the requirements for maintenance of your specific immigration status, please contact the U.S. Consulate in your home country prior to enrolling in a PSSP program.
Reservation of Rights
Emerson College reserves the right to change any provision of its programs and courses at any time. The College specifically reserves the right to change its tuition rates and any other financial charges. The College also reserves the right to rearrange its courses and class hours, to drop courses for which registration falls below the minimum enrollment, and to change instructor assignments.