Professional Studies Courses
The Office of Professional Studies offers a variety of courses open to the general public and students from other colleges and universities.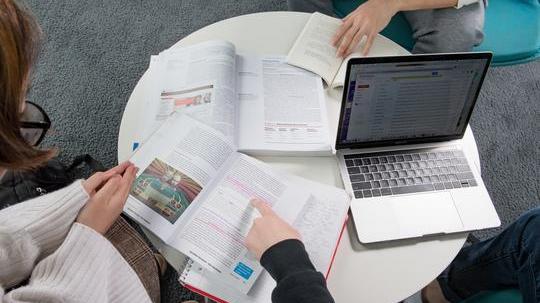 Looking for an accelerated online course for professional development? Explore our Non-Credit courses and certificates.
Are you a student attending another college or university seeking undergraduate credits to transfer back to your home institution? Visit our Summer Session Information page to learn more about our offerings, pricing, and registration.
When you are ready to register, visit the Course Search page to explore our offerings. Each course page contains the specific dates for the course, number of credits offered (for academic credit courses) or CEUs (for non-credit courses), instructional method (online, or traditional on-campus), tuition prices, instructors assigned, course descriptions, and other details. Course sections available for registration will have an Add to Cart button to complete your purchase. Courses currently full or closed for enrollment will include a Request Information or Wait List button which enables you to sign up for an automatic email alert when a new section of the course becomes available for registration or if a seat becomes available in a sold out course.
Emerson Degree-Seeking Students: If you are currently enrolled in an Emerson degree program, please enroll and pay for your classes by following the instructions provided to you by the Registrar's Office or your academic advisor. Additional information for Emerson degree-seeking students regarding registration dates, deadlines and tuition rates may be found on the Registrar's Office Registration page.
Required fields are indicated by .