CE 0324
-
Playwriting
1034210
Course Description
12-Session Course
This course looks at the craft of contemporary playwriting, through the lens of some plays written in the last 30 years. It looks at playwriting traditions that continue actively today in the new play sphere. This course looks at fictional, dialogue-based, and narrative playwriting through the lens of dramatic conflict.
Learner Outcomes
To identify, study, and appreciate key elements of telling stories and exploring themes through writing for theatre.
To use these elements in the development of several scenes — and either an entire short play, or significant progress towards a full-length play.
To practice being an effective provider and recipient of constructive feedback. This includes synthesizing feedback from class workshops in order to strengthen, consolidate, and clarify new drafts.
To appreciate the distinction of writing for theatre, as opposed to screenwriting, narrative fiction, poetry etc.
To identify your authentic, original voice and use it to develop concepts that are appropriate for stage.
To learn and become comfortable with standard conventions of script formatting.
Recommendations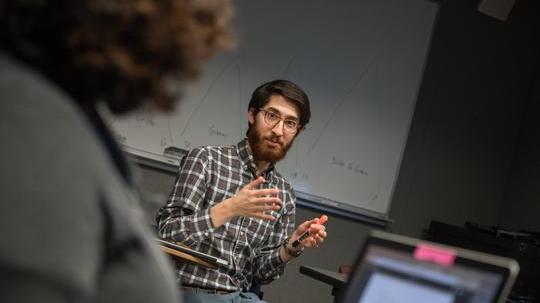 Students participating in Professional Studies non-credit courses must possess a minimum of a High School diploma and must be an adult age 18 or older. Non-credit courses are taken primarily by professionals seeking to develop new skills, broaden their expertise, and build a knowledge base for their professional or personal goals. No application is required. Simply enroll by adding a course to your shopping cart and follow the steps during the checkout process.
Required fields are indicated by .