Learn to code and build web apps like Amazon Alexa, Google Home, and more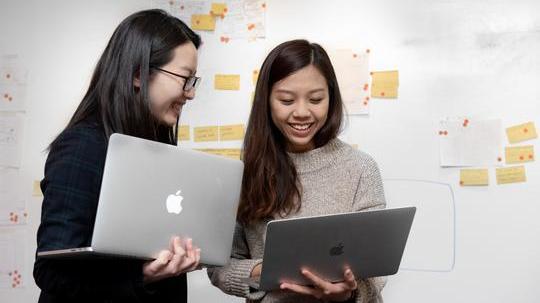 Learn from instructors who put their knowledge to use every day as voice technologists, web developers, and technical managers themselves. They'll not only teach you the fundamentals, but the updates, tips, and tricks they use daily.
Each week, after you learn new concepts & skills from your instructors, you will apply them in exercises, ongoing projects, and on real-world projects.
Together, you and several of your classmates will be working with a company to build an innovative solution to a need they have. This is no academic exercise; in this co-op style experience you'll apply your growing technical, communication, and innovation skills, and learn from managers and mentors how projects get built in the real world.
It's no secret that it takes more than just technical skill to be successful. Through both workshops & projects, you will learn the most sought-after fundamental skills companies ask for, from effective communication on teams & in diverse settings and social & emotional intelligence (EQ), to how to be entrepreneurial and innovative at big and small companies alike. All together, we call this our Communication & Innovation curriculum.