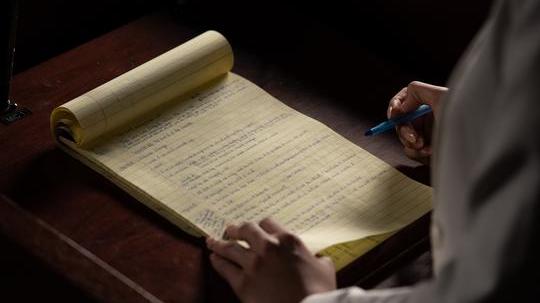 If you have a script you've been dying to write, our courses will help give you the push you need to get it down on paper. With classes in writing the web series, screenwriting basics, TV writing, the business of screenwriting, and more, you'll have the opportunity to bring your ideas to life.
Learning Outcomes
Emerson College's Screenwriting Program offers individuals the opportunity to learn the craft of screenwriting through a series of non-credit workshops designed to build writing skills along with knowledge of the screenplay form and structure.
Participants develop the ability to create scenarios and to analyze their own scripts as well as the work of others. Individuals may enroll in one or several multi-session workshops to match their personal goals.
Program Format and Location
Courses are currently being offered in an online or remote learning format. See individual course descriptions for delivery format, pricing, course descriptions and specific class meeting dates and times (where applicable). All course hours are listed in Eastern Standard Time. After registering for a course, please follow the instructions to activate your Emerson email account to receive all course-related communications from your instructors.
Certificate Requirements
To earn the certificate, complete a minimum of 60 hours (6 CEUs) from courses offered in the Screenwriting series.
Each course awards a letter grade, and students must earn a passing grade in each course to complete their certificate.
All individuals must complete coursework for a certificate program within a period of two calendar years from their initial date of registration.
An application is not required for enrollment. However, all students must hold a minimum of a high school diploma or GED to enroll. Please refer to individual course descriptions for any other applicable prerequisites or requirements that may apply.
Faculty
Instructors are scheduled based on availability. Faculty bios are included on each course page. Frequent instructors include:
International Students
At the present time, Emerson College is not authorized to issue I-20s for study in its Professional Studies and Special Programs ("PSSP") courses. Depending on an international student's immigration status and personal circumstances, enrollment in a PSSP course may be permissible or may result in an immigration status violation. Maintaining valid immigration status while in the United States is the responsibility of the individual, not Emerson College. PSSP staff cannot advise individuals about their immigration status. If you have any questions about the requirements for maintenance of your specific immigration status, please contact the U.S. Consulate in your home country prior to enrolling in a PSSP program.
Reservation of Rights
Emerson College reserves the right to change any provision of its programs and courses at any time. The College specifically reserves the right to change its tuition rates and any other financial charges. The College also reserves the right to rearrange its courses and class hours, to drop courses for which registration falls below the minimum enrollment, and to change instructor assignments.